Back To Our Services
Garage doors are what people see when they are passing by your house. If the door is not well maintained it can make your whole property look tacky. This can also take your property value way down. You need to make sure that you keep annual maintenance appointments in order to prevent damages or even accidents. Our professional technicians will check the entire door and will repair any possible damages or cracks. Meanwhile, if you detect any malfunctions don't delay to call us; small damages may lead to bigger and more expensive ones. Here are five things that you can watch out for: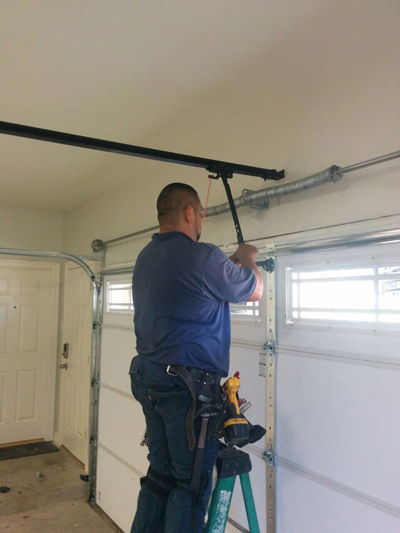 Garage door off track- If your garage door is off track get it repaired as soon as possible
* Broken emergency release- If the emergency release is not working the door may suddenly crash down on someone causing a terrible injury.
* Replace a section of garage door- If a section of your door is damaged we can fix it without having to change the entire door.
* Weather strip- It will keep the bad weather out and your garage warm. If it becomes aged with cracks you must replace it.
* Bottom garage door rubber- This is a rubber seal that goes across the bottom of the garage door. It will keep the rain water from coming into the garage but it can be cracked. In this case you will have to replace it.
You may feel that you could do some of these things on your own. If you can and do it correctly then by all means do it. But if you want to feel secure that the garage door repair is being done as accurate as possible then call our professionals at Aliso Viejo Garage Door Repair.
Back To Our Services