Back To Our Services
Only a few companies were able to build a reputation as good as that of Garage Door Repair Aliso Viejo. We have been in the industry for such a long time that we were able to make a strong customer base. We have new clients as well as returning ones coming in every day. With our experience and reputation in the garage door industry, it would only be natural that we also offer gate repair services.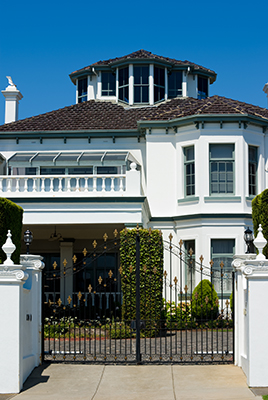 Quality of service in line with our tradition of excellence
In keeping with our tradition of excellence in the quality of service that we provide, our gate service technicians are all well experienced individuals who have had adequate training to provide a quality of service that is second to none. We can cater to all types of services from installation to maintenance, repair, and replacement. We can deal with all your gate service needs regardless of whether it is a commercial or residential gate.
Professional gate installation
We understand that gate installation is a very tricky job. This is because how the gate is installed can determine how well it would perform its function. Moreover, installation of automatic and electric gates is a delicate task that requires professional expertise. Our technicians follow a protocol that takes into consideration all safety regulations and requirements in properly installing your gate. You can rest assured that the whole installation process will be trouble-free and will be done in no time.
Regular professional gate maintenance
When it comes to taking care of your gate, the best thing you can do is carry out a regular maintenance routine. While you can perform simple cleaning and lubricating of moving parts like hinges and rollers on your own, you need to have a professional gate technician to perform regular maintenance on your gates as well. You can do this at least twice in a year. We can do all maintenance tasks including regular tests to determine the condition of the gate and its safety features. Our technicians can perform visual inspection, safety features tests, as well as cleaning and lubricating of your gate. The tests will help our gate specialists identify potential problems and address them accordingly to avoid them from escalating into major headaches.
Back To Our Services